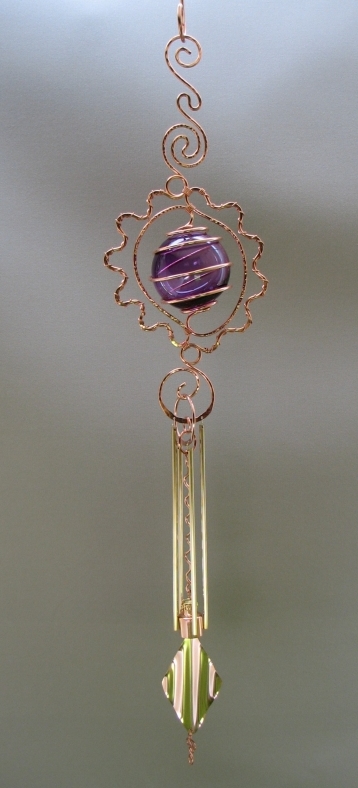 Glass Ball Chime - made from solid copper wire with
brass chiming rods. Approximately 26" tall.
---
Copyright © 2001-2022 by Curliosity™ Metalworks, All Rights Reserved.
Curliosity is a trademark of Maryann Hamel and Curliosity Metalworks.
All designs are original creations of Curliosity Metalworks and are protected by U.S. Copyright Law.